The Alfa Laval ALTB top-mounted agitator is suitable for atmospheric and pressurized tanks and comes in various sizes. The addition of a bottom support stabilizes the shaft and ensures reliable operation. The range of sizing options means you can look forward to optimal power consumption. ALTB agitators are designed for easy CIP and can also be configured for use in sterile/aseptic applications.
Excellent levels of hygiene for a wide range of cost-effective, tank-based blending and mixing duties
Easily tailored to meet specific tank/process requirements – modular design with hygienic materials increases flexibility and optimizes operation
Reduced energy consumption – unique impeller design and product heat absorption makes ALTB up to 400% more efficient than impellers with standard pitc
Hygienic design and smooth surfaces meet EHEDG, USDA, FDA and 3-A standards
Operates at low speeds without reducing pumping capacity – up to 80% less power consumption compared with conventional impellers
High productivity – low wear and low maintenance (no dismantling or tank entry, for instance, to replace long-life seals and bearings)
We have versions for sterile/aseptic applications and optional equipment, including welding flange, blind flange, cover for motor/gear and spare part kit, for all ALTB top-mounted agitators. Material certificates are available on request.
Customer case story: Agitator retrofit boosts dairy energy efficiency
Do you want to learn about how agitator retrofitting helped Milchwerke Oberfranken West eG, an international producer of fine cheese specialties, boost efficiency with up to 80% energy savings?
Based on a modular design, our ALTB agitators consist of a drive unit with bearing frame, shaft with special shaft seal and specially designed energy-saving airfoil (EnSaFoil) impellers with two or three blades. The tripod support stand helps extend working life and reduce cost.
An electrical drive motor transmits the energy required for mixing and blending (directly or via a gearbox) to the agitator shaft. The shaft rotates, turning the EnSaFoil impellers. The impeller movement creates a high flow with low shear due to the highly effective axial pumping effect on the liquid in the tank. This results in effective mixing and blending of the entire contents of the tank.
Efficient agitation adds to the mix
Interested to learn about our range of hygienic agitators? Read on to find out more about the benefits and application in this brochure.
360° Service and maintenance videos
You might also be interested in…
Tank cleaning equipment
Using the right tank cleaning device can significantly reduce downtime, while using fewer resources such as water, cleaning agents and energy. Our devices are also designed to increase plant safety by eliminating confined space entry for manual tank cleaning.
Rotacheck
Rotacheck is an intelligent sensor that during the CIP process validates the proper function of the Toftejorg rotary jet head. It is a proven, reliable method that increases quality assurance in tank cleaning.
Tank covers
Alfa Laval tank covers are high-quality openings that provide quick, easy and convenient entry and egress to tank interiors in the dairy, food and beverage, and biopharm industries. We offer more than 50 different types of oval, circular and rectangular covers, providing a quick, easy and convenient entry and access to tank interiors.
Харчова логіка
Гігієнічне обладнання Alfa Laval поєднує в собі високу продуктивність та акуратне поводження, щоб зберегти чутливі інгредієнти та не відставати від тенденцій харчової промисловості. Обладнання вирішує чотири ключові проблеми; постачання харчових продуктів споживачам за конкурентоспроможною ціною, отримання максимуму від сировини, зменшення відходів та викидів, а також доставка безпечних та гігієнічних харчових продуктів.
Онлайн-каталог "Close at hand"
Каталог компонентів та рішень Альфа Лаваль для гігієнічного обладнання
CAD portal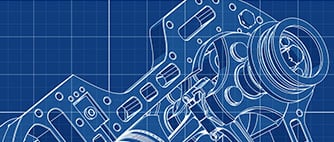 Download the product models in Neutral or Native CAD file formats. It is also possible to download 3D PDF files.
Animations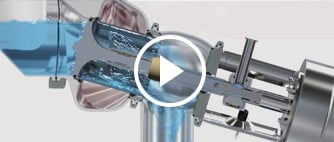 Visit the animations site and take a look inside a product to see and understand how it works.
Ten top tips: Tank equipment