The right technology for your application
Your choice of heat exchanger plays a crucial role in ensuring safe and consistent quality for your products. It can also have a huge impact on your overall production economy. With decades of experience serving the pharma industry, Alfa Laval has deep knowledge of cGMP demands and is always on top of the latest developments. Our complete portfolio of heat exchangers offers unique technological innovations to help you meets today's most rigorous hygiene standards – with long-term performance tailored to your application.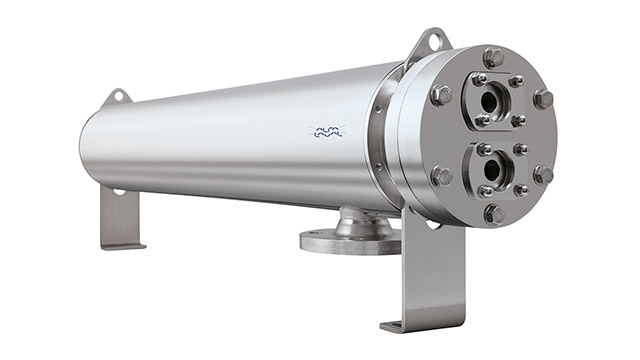 Reliable heat exchangers and support to match
Your selection of a new heat exchanger is really just the start. The configuration, installation, operation, cleaning and maintenance of your equipment play an equally important role in making sure you provide safe, dependable products for your customers while keeping your operating costs low.
At Alfa Laval, we see our role as more than just a supplier. We and our partners are here for you throughout the lifetime of your equipment: from a knowledgeable sales team who can guide you in choosing the right heat exchanger for your needs, to world-class production facilities that ensure short lead times, to a service network staffed with experienced local technicians. You can count on us for practically anything you need:
Full parts traceability with the comprehensive Alfa Laval Q-doc documentation package
Flexible, simple-to-install equipment
On-site support at your facility
Proactive services including integrity testing
Robust, long-lasting equipment
Stocked models for express delivery
Your heat exchanger ships today
Don't let your expansion or replacement get slowed down by long lead times and equipment shortages. Thanks to our excellent supply chain capabilities and careful, ongoing analysis of market needs, Alfa Laval is often able to deliver our Pharma-line heat exchangers for water systems from stock. Contact us today, and our expert sales team will help you find the right technologies for your processes.
Find your perfect heat exchanger
Developing the market's next new drug or a vaccine requires cutting-edge technologies. For continuous, reliable process performance, today's pharmaceutical manufacturing equipment has to deliver dependable hygienic safety and top-notch efficiency, along with scalability from pilot testing to full-scale production. Find the best heat exchanger options for your needs in the Alfa Laval Product Guide.
Pharmaceutical water systems: Pharma-line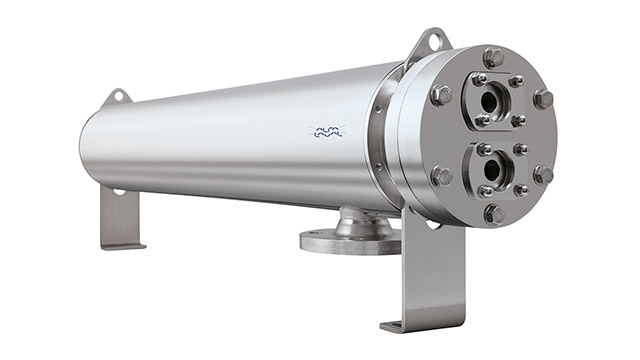 Alfa Laval Pharma-line is a high-quality shell-and-tube heat exchanger with a Double Tube Sheet (DTS) design. Pharma-line complies with the ASME BPE standard and is ideal for demanding positions in heating and cooling applications with pharmaceutical products, Water-for-Injection (WFI), or Purified Water (PW).
Pharmaceutical water systems: Alfa Laval PoU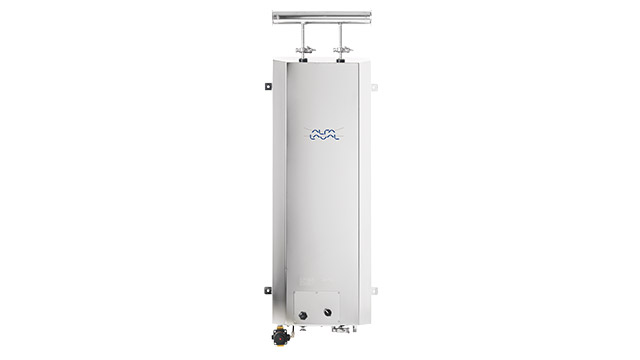 Alfa Laval PoU is a module developed for point-of-use cooling in pharmaceutical water systems. Alfa Laval PoU meets the hygienic standards of both control authorities and the industry. It also ensures efficient heat transfer thanks to a unique design that gives high shear force and turbulence, minimizing the risk of bio-film build-up.
Chemical API: Compabloc Free Flow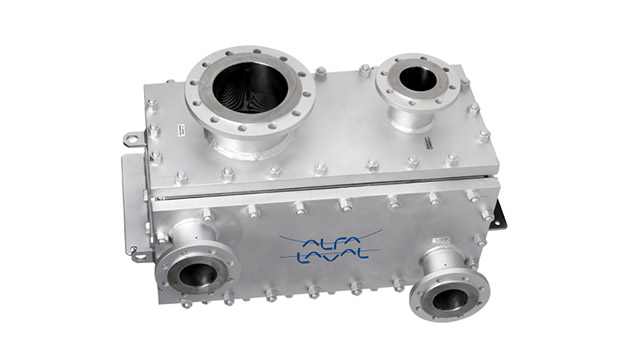 Alfa Laval Compabloc Free Flow is a very compact condenser with high heat transfer efficiency, specifically designed for the pharmaceutical industry and the hygienic requirements of modern API production. Built with corrosion-resistant alloys and optimized for cleanability and drainability, Compabloc Free Flow combines efficient thermal performance and easy installation to ensure reliable uptime and low cost of ownership.
Utility processes: AlfaNova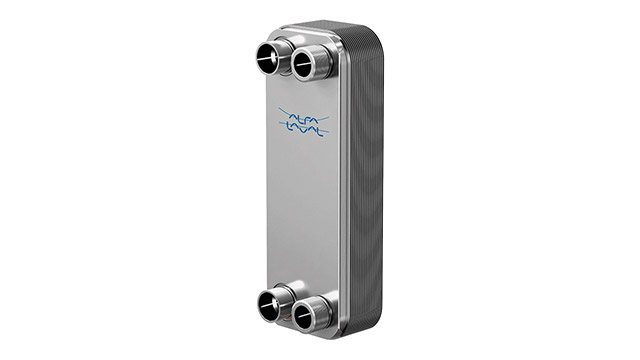 Thanks to Alfa Laval's unique fusion bonding process, AlfaNova is the world's first plate heat exchangers manufactured entirely in 100% stainless steel. Its excellent thermal transfer capabilities make AlfaNova suitable for a wide range of heating and cooling duties in utility applications where traditional heat exchanger materials, such as nickel or copper, should be avoided.
Pharmaceutical water and utility processes: BaseLine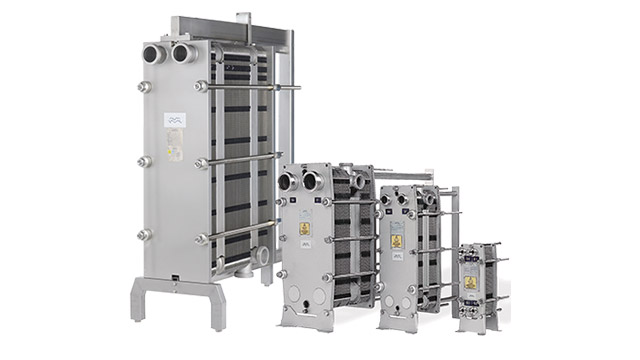 With its stainless steel frame, the Alfa Laval BaseLine series of gasketed plate-and-frame heat exchangers is a reliable choice for pharmaceutical manufacturers. It dependably handles heating and cooling demands in Water-for-Injection (WFI), Purified Water (PW) and utility duties.
---