Condition Audit for freshwater generators
Knowing the true condition of your freshwater generator is a smart way to get the most out of your equipment. A Condition Audit provides expert insights that optimize maintenance and ensure production of fresh water at the highest possible levels.
What we do
An Alfa Laval Condition Audit can be performed onsite, anywhere in the world, by highly qualified Alfa Laval service engineers with deep freshwater generator and process knowledge. Using standardized procedures, the engineer checks all unit components to confirm that everything is performing according to expectations. If you are operating with an older installation or have experienced a change in process conditions, the Condition Audit can identify important information about the state of your equipment.
Upon completion of the Condition Audit, you will receive a detailed report summarizing the audit results along with the engineer's recommendations for further service or necessary upgrades.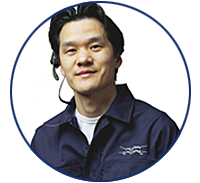 Будь ласка, зв'яжіться з нами для отримання відповідей на запитання і заявок на обслуговування.
З питань морського обслуговування, будь ласка, телефонуйте
+46 4636 7700
або надішліть електронне повідомлення на адресу
marine.service@alfalaval.com
Benefits
Insight into the actual condition of you Alfa Laval freshwater generator allows you to:
Optimize maintenance plans
Secure production
Avoid safety issues
Improve control of maintenance budgets
Enjoy peace of mind
Make possible upgrades
Scope of service
During a Condition Audit when the freshwater generator is in operation, the Alfa Laval service engineer is able to check:
General plate condition
Bearing block and compressor (ORCA)
Pumps and motors
Instruments
Parameter settings
Spare part inventory
If the unit is not in operation, the service engineer will also check:
Gasket and plate condition
Detailed frame condition, including connection linings
Fouling evaluation
Pump condition
Other 360° Service Portfolio services for your equipment
Cleaning Services for freshwater generators
Commissioning for freshwater generators
Commissioning Supervision for freshwater generators
Exchange for freshwater generator plate packs
Performance Audit for freshwater generators
Preventive Maintenance for freshwater generators
Reconditioning for freshwater generators
Redesign for freshwater generators
Repair for freshwater generators
Replacement & Retrofit for freshwater generators
Service Kits for freshwater generators
Service Tools for freshwater generators
Spare Parts for freshwater generators
Training for freshwater generators
Troubleshooting for freshwater generators