Commissioning for freshwater generators
Your vessel's operation depends on new equipment performing as expected from the beginning. Commissioning by Alfa Laval protects your investment by making sure that your freshwater generator has a trouble-free start-up and achieves maximum uptime.
What we do
Following the installation of your freshwater generator, an experienced service engineer from Alfa Laval makes sure the equipment performs according to design specifications. The commissioning process provides a fast and smooth start-up to ensure that the production of fresh water is at optimal performance levels. This reduces the risk of unplanned downtime in the future.
Additionally, our specialist makes sure that operators are knowledgeable about the freshwater generator and completely understand the process and operation. Your crew's increased understanding of the freshwater generator's features minimizes the need for maintenance down the road.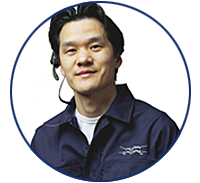 Будь ласка, зв'яжіться з нами для отримання відповідей на запитання і заявок на обслуговування.
З питань морського обслуговування, будь ласка, телефонуйте
+46 4636 7700
або надішліть електронне повідомлення на адресу
marine.service@alfalaval.com
Benefits
Service engineers with Alfa Laval expertise
Smoother and faster process start-up
Safe operation by trained personnel
Increased operator awareness of the product and process
Lower maintenance requirements in the future due to more knowledgeable operators
Scope of service
Following installation, an experienced Alfa Laval specialist performs the commissioning process in five phases:
Pre-commissioning check of the entire installation:

Mechanical
Electrical
Controls

Start-up and process optimization
Performance test
Commissioning report
Training
Other 360° Service Portfolio services for your equipment
Cleaning Services for freshwater generators
Commissioning Supervision for freshwater generators
Condition Audit for freshwater generators
Exchange for freshwater generator plate packs
Performance Audit for freshwater generators
Preventive Maintenance for freshwater generators
Reconditioning for freshwater generators
Redesign for freshwater generators
Repair for freshwater generators
Replacement & Retrofit for freshwater generators
Service Kits for freshwater generators
Service Tools for freshwater generators
Spare Parts for freshwater generators
Training for freshwater generators
Troubleshooting for freshwater generators