Послуги з промивання для сепараторів
Keeping the bowl of your separator as clean as possible is essential to optimizing performance and avoiding potentially expensive problems for your engine. Alfa Laval Cleaning-In-Place (CIP) protects your separator with no equipment dismantling, thus saving valuable time for your crew.
What we do
The CIP unit is a system for removing harmful deposits in your separator equipment, which protects your engine from premature wear. CIP restores optimal performance by cleaning the separator bowl, heater, inlet and outlet, while avoiding the need to dismantle any part of your separator. The fully automated cleaning process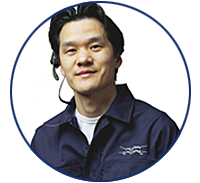 Будь ласка, зв'яжіться з нами для отримання відповідей на запитання і заявок на обслуговування.
З питань морського обслуговування, будь ласка, телефонуйте
+46 4636 7700
або надішліть електронне повідомлення на адресу
marine.service@alfalaval.com
Benefits
Optimize the performance of your separator
Minimize unpredictable damage to the separator
Meet oil quality requirements
Minimize wear damage to the engine
Avoid severe financial losses
Maintain safe operation of the separator
Scope of supply
The CIP unit comprises:
Tank
Heater
Piping system
Connection kit (available for all Alfa Laval separator types)
Flow valves
Feed pump with starter
Also required:
Alfa Laval Alpacon Multi CIP II cleaning liquid, available in convenient five-litre cans
Scope of service
CIP is performed regularly after the separator has been in operation for a certain number of hours. The interval depends on the type of fluid and separator, but is generally 3-4 weeks for lubrication oil (LO) and 1-3 months for heavy fuel oil (HFO).
Other 360° Service Portfolio services for your equipment
Commissioning for Separators
Spare Parts for Separators
Condition Monitoring Spare Parts for Separators
Service Tools for Separators
Service Kits for Separators
Preventive Maintenance for Separators
Troubleshooting for Separators
Repair for Separators
Replacement and Retrofit for Separators
Performance Audit Marine for Separators