Unique Mixproof do poziomego montażu
Унікальний змішаний горизонтальний клапан резервуара, спеціально розроблений для горизонтального монтажу безпосередньо на стінці резервуара. Це покращує чистоту горизонтальних з'єднань резервуара і гарантує, що жодна зона входу в бак або виходу з резервуара не залишається очищеною.
State-of-the-art horizontal mixproof valve
Based on the well proven and exceptionally versatile principle of the Unique Mixproof valves, this horizontal mixproof tank valve features many of the same components, such as the actuator, yoke and seals, and therefore the same spare parts. This provides the benefits of easy serviceability and low total cost of ownership.
Alfa Laval Unique Mixproof Horizontal Tank Valve, can be fitted with any level of sensing and control. It is as standard supplied with seat lift, which enables handling of two different products at the same time, or safe handling of one product while seat-lift cleaning operations are being conducted in the other portion of the valve – all without any risk of cross-contamination. The double tangential design of the valve body ensures full drainability, especially when the valve is mounted at the bottom of a flat-bottomed tank.
Exceptional spillage-free operation
A state-of-the-art double-seat design provides long-lasting, spillage-free operation thus minimizing the risk of product contamination. The use of double lip seals provides added protection to ensure safe and hygienic operation.
Easy valve to maintain and clean
Unique mixproof valves feature a top-loaded design, making maintenance fast and easy. It also features no adjustable components, a maintenance-friendly actuator and built-in leakage detection on all seals. Unique mixproof valves meet most hygienic standards and can be supplied with the optional SpiralClean cleaning system.
You get the full benefit of using Unique mixproof valves by combining them with Alfa Laval ThinkTop and ThinkTop Basic valve sensing and control units.
Valve clusters - customized flow solutions
We are specialists in providing pre-built valve clusters customized to meet specific, individual requirements.
Our expertise helps ensure you the most efficient flow management, using as few components as possible and dealing effectively with key issues that include thermal cycling, cleanability, drainability and flow control.
Alfa Laval valve clusters can be supplied pre-assembled and pre-tested as well as fully wired and with all the necessary pneumatic tubing, junction boxes and control panels pre-connected.
This means you can bring even complex installations online as quickly as possible, saving time and avoiding lost revenue associated with on-site troubleshooting and downtime.
For more information, please refer to Documentation and to the Selection Guide.
For cost-effective alternatives to the Unique mixproof valve range, Alfa Laval also offers standard SMP mixproof valves.
Product benefits
Cost effective
Safe and hygienic operation
Easy to maintain and clean
SpiralClean system
To ensure the hygienic operating condition of its Unique mixproof valve range, Alfa Laval offers its SpiralClean system to clean the upper and lower balanced plugs and leakage chamber of the valves. Using less cleaning fluid, utilities and time, SpiralClean cleans more thoroughly and efficiently than conventional cleaning devices. All external CIP systems for Unique mixproof valves include the SpiralClean design as standard.
Another big benefit: SpiralClean enables the Unique mixproof valve to operate under aseptic-like conditions, creating a steam barrier to the atmosphere upon applying steam to the CIP pipes.
Unique Mixproof Horizontal Tank Valve
The Unique Mixproof HT valve provides a state of the art solution when there is no CIP pressure or flow from the tank side to clean the seat and plug. The valve is self-cleaning, thanks to two Cleaning-in-Place (CIP) nozzles. The first nozzle is designed specifically for plug cleaning. This double-acting nozzle projects cleaning solution through the tank connection, ensuring complete cleaning of the seat contact surfaces as well as the shadow area of the tank port.
The second is a rotating CIP nozzle incorporated into the unit for optimum cleaning of the full-bore leakage chamber. The design of the single valve body makes it suitable to weld directly on the tank or to connect it via a Tri-clamp.
The 4" and 6" models feature a 45-mm opening, which enables the passage of very large particles or efficient handling of high viscosity fluids.
Options
3-A version available upon request
Product wetted seals HNBR, NBR or FPM
Male parts or clamp liners in accordance with required standard
Control and indication: ThinkTop or ThinkTop Basic
Side indication for detection of upper seat lift
360
°

Service and maintenance videos
Alfa Laval Унікальні змішувальні клапани - замінюють осьове ущільнення
Alfa Laval Унікальні змішувальні клапани - замінюють змочені продуктом ущільнювачі
Alfa Laval Унікальні змішувальні клапани - замінюють радіальне ущільнення
Part of a broad valve range
Alfa Laval offers a comprehensive range of valves intended for hygienic applications in the dairy, food, beverage,home care, personal care, biotechnology and pharmaceuticals.
For a broader valve range, explorer the different product categories: ball valves, butterfly valves, control/check valves, diaphragm valves, double seal valves, regulating valves, safety valves, sample valves, shutter valves and single seat valves.
Unique Mixproof horizontal valve (Inlet) - designed for horizontal mounting on the side of a tank
Unique Mixproof horizontal valve (Outlet) - designed for horizontal mounting on the side of a tank
Valve Matrix - an example of a valve matrix with five tanks
Десять найкращих порад як підтримувати клапани у гарному стані
Поради та відео з рекомендаціями щодо технічного обслуговування для підтримки гігієнічних клапанів в гарному робочому стані.
Харчова логіка
Гігієнічне обладнання Alfa Laval поєднує в собі високу продуктивність та акуратне поводження, щоб зберегти чутливі інгредієнти та не відставати від тенденцій харчової промисловості. Обладнання вирішує чотири ключові проблеми; постачання харчових продуктів споживачам за конкурентоспроможною ціною, отримання максимуму від сировини, зменшення відходів та викидів, а також доставка безпечних та гігієнічних харчових продуктів.
Онлайн-каталог "Close at hand"
Каталог компонентів та рішень Альфа Лаваль для гігієнічного обладнання
CAD portal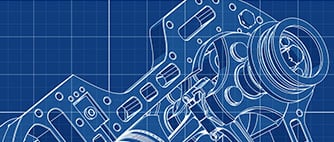 Download the product models in Neutral or Native CAD file formats. It is also possible to download 3D PDF files.
Animations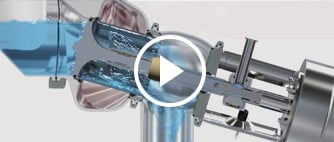 Visit the animations site and take a look inside a product to see and understand how it works.