Технологія VecFlow™: оптимізуйте зневоднення та осадження стічних вод
Нова декантерна центрифуга Альфа Лаваль ALDEC G3 VecFlow™ допомагає оптимізувати ефективність зневоднення та осадження стічних вод. Унікальною особливістю центрифуги є зона подачі VecFlow™, яка мінімізує турбулентність та забезпечує виняткове розділення при зменшенні споживання електроенергії на 30%, порівняно з традиційними декантерами. Поєднання виняткових характеристик сепарації та виробничої гнучкості дозволяє Вам оптимізувати затрати на процеси зневодження, а саме підвищення сухості осаду, витрати полімеру чи пропускну здатність.
Optimize your wastewater sludge thickening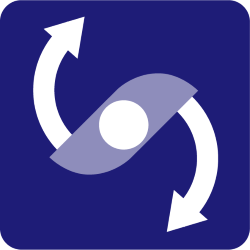 ALDEC G3 VecFlow™ decanter centrifuge for sludge thickening gives you maximum performance with minimal turbulence. Low turbulence in the decanter bowl is essential for high separation performance and low power consumption. Alfa Laval's unique VecFlow™ sludge centrifuge feed zone reduces turbulence by more than 80% compared to traditional decanter centrifuges and cuts acceleration power by 40-50%.
Gentle acceleration
A traditional feed zone injects the sludge radially into the decanter bowl, continuously disturbing the internal flows and causing turbulence. A VecFlow™ feed zone, on the other hand, gives the feed a completely different flow path since it accelerates the sludge tangentially when entering the bowl.
Sludge centrifuges with better separation performance
Apart from reducing total power consumption in sludge thickening, the low turbulence also improves separation performance. The separation is more effective than in a traditional decanter, with less break-up of flocs. Additionally, the efficient acceleration to full speed reduces wear on the conveyor.
Cut OPEX
Depending on your specific sludge-thickening requirements, you may wish to minimize polymer consumption, increase the dryness of the cake or boost capacity.
The high separation performance in thickening and low power consumption leads to a low total cost of ownership and very short payback times. You often get a full return on your investment in less than one year.
Easily upgrade your Aldec G3 sludge decanter centrifuge
If you are already operating an Alfa Laval ALDEC G3 you can upgrade it using the VecFlow™ conveyor upgrade kit. This gives you the same outstanding performance and low power consumption as an ALDEC G3 VecFlow™.
At the forefront of sludge thickening technology
ALDEC G3 VecFlow™ sludge centrifuge is built on proven Alfa Laval technology and offers the same innovative features that have made the original ALDEC G3 the preferred choice for wastewater plants around the world:
PowerTubes
The PowerTubes liquid discharge recovers kinetic energy from the effluent. By directing the flow tangentially as it exits the decanter bowl, the decanter bowl is pushed in the direction of rotation, causing a significant reduction in energy consumption.
Direct Drive gearbox
The conveyor is driven by a Direct Drive gearbox. This minimizes energy loss in the drivetrain as well as overall power consumption. It also ensures exact control over the conveyor speed and the separation process.
Slimline conveyor
Decanter centrifuges equipped with Alfa Laval's Slimline conveyors have higher capacity and lower power consumption than traditional decanters. The slimmer conveyor increases the processing volume in the decanter, allowing for a deep pond. This means more sludge can be processed and that the pressure on the inside wall of the bowl is larger than in traditional decanters, which in turn results in dryer cake or higher capacity.
Customized to your needs
Alfa Laval G3 VecFlow™ decanter centrifuge for sludge thickening is available with different conveyor designs, in various materials and with a range of wear protection options. It is therefore possible to optimize the performance and total cost of ownership according to your processing conditions and requirements.
Environmental sustainability with VecFlow™ Wastewater Sludge Decanter
Alfa Laval ALDEC G3 VecFlow™ sludge centrifuge is an excellent tool for improving your plant's environmental sustainability.
The lower power consumption leads to reduced CO2 emissions.
The high dry solids content reduces transportation requirements and landfill volumes, alternatively fuel consumption in incineration ovens.
Як ми можемо допомогти вам?